Master Chen Ziqiang's 2 day London Seminar with Master Liu Quanjun – 4-5 April
April 4, 2016 @ 7:00 pm

-

April 5, 2016 @ 8:00 pm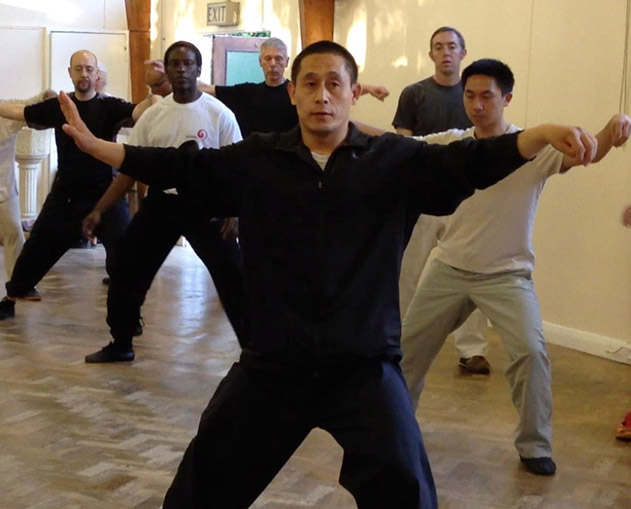 4 April: 19:00-21:30 at Islington Chinese Association
5 April: 18.30-20.00 at YMCA at One KX
Don't miss this rare opportunity to train with Master Chen Ziqiang on his only visit to London in 2016, where he will conduct a two part seminar in the dynamic Chen-style Dajia Er Lu Routine.
The son of Grandmaster Chen Xiaoxing, Chen Ziqiang is a 20th generation direct descendant of the Chen Family Taijiquan, and is the Chief Coach of the Chenjiagou Taijiquan School and a tai ji champion in China.
Suitable for those with tai chi experience
Seminar fee:
4-5 April fees: £75.00 
4 April (1 evening only) fee: £40
(cash only drop-in)
PLEASE NOTE THE SEMINAR RUNS OVER TWO EVENINGS AT DIFFERENT VENUES
4 April: 19.00-21.30pm
at Islington Chinese Association
21 Hatchard Road, London N19 4NG
Archway underground or Upper Holloway (Rail), walk or bus down Holloway Rd, to Marlborough Rd and walk up, left to Hatchard Rd
5 April: 18.00-20.00pm
at YMCA at One KX
120 Cromer Street, London, WC1H 8BS
King's Cross/St Pancras Stations and Underground Walk down Judd Street,YMCA on corner of Cromer Street.
email queries to Chris: [email protected]